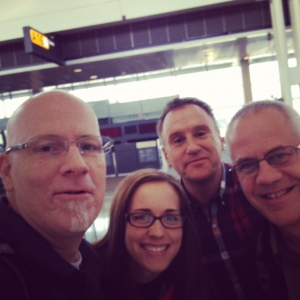 Mariah, Bruce, Paul and I arrived in Kampala, Uganda Africa on Tuesday afternoon.  After 30 hours of travel we are exhausted, but excited.  After a briefing with the Pastors Discipleship Network, we are heading  6 hours by car to Rukungiri, Uganda.  There we will teach in the first of two conferences.
I love the Pastors of Africa.  They are committed, resourceful people who are working in challenging conditions.  They are often under-resourced, and over-extended.  These conferences are designed to equpt and encourage them.
Internet is spotty, but we will be updating as much as possible.  Check facebook and twitter for the most constant updates.