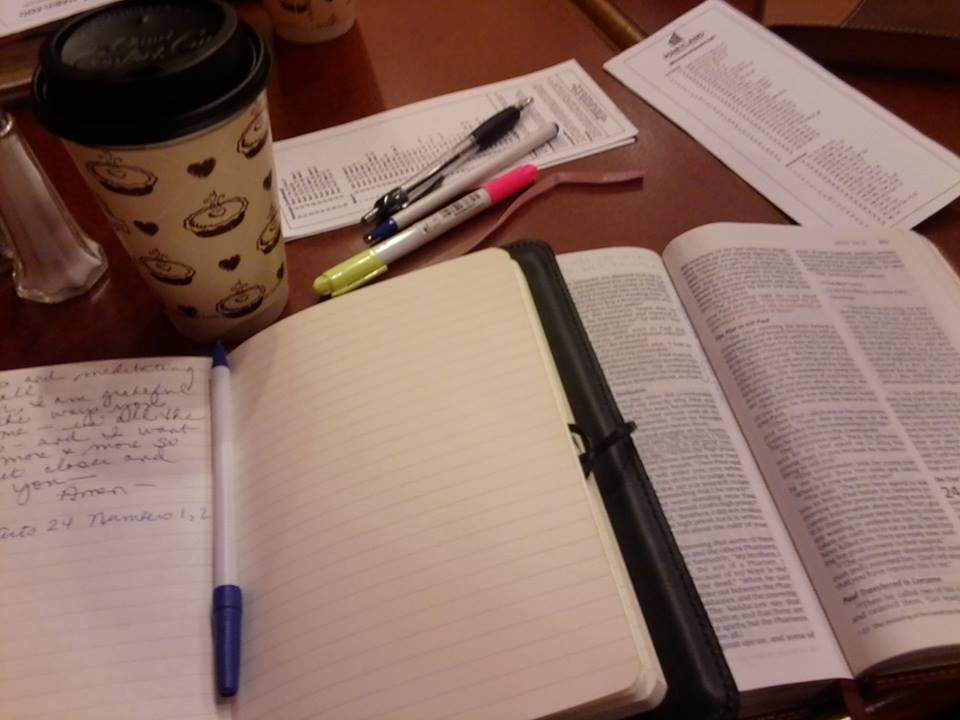 This is a guest post from Teri Bennett.  Teri is a wife, Mom, and middle school teacher.  Teri and her husband Mark  started Life Journaling a few years ago.  I asked Teri how the process of journaling had changed her.  This is her story.
"Then he opened their minds so they could understand the Scriptures." Luke 24:45
THIS is what life journaling has truly done to change me.
I'm on the Prayer Team now? Really God? How did that happen? Believe me, I didn't ask to be. But God seemed to be saying, "Do this," so I did. A church promo says volunteers are needed for a particular mission trip, and I elbow my husband, "I want to do that…I really want to do that," so we did.
It blows my mind sometimes what comes out of my mouth.  Scriptures that I read months ago just rise in my heart and I just say it…in prayer and conversation.  And where does that stirring to serve come from? Life journaling has taught me about Jesus' servant heart, and that we are commanded to love others…especially when they don't have what we've been given.
I've grown so much from life journaling in what I know about people in the Bible, and what God has had them do for the kingdom. I've asked lots of questions about what something means or what Jesus was teaching the disciples.  But like the disciples, I still didn't understand a lot for quite a while because I wasn't ready, and God wasn't ready to use me yet.
But that has started to change…because I have.
I am learning what the Word can do when I give it to other people. When I pray. When I serve. I don't feel like the same person I was five years ago, and I think I even "look" different. Because I am.
It gives me me such a charge every Monday night to sit down with friends over a piece of pie and a cup of coffee and crack my Bible open to life journal. It's shaping me into the person God wants me to be.
For more information on the process of life journaling, including how to journal using your computer, tablet, or smart phone, click here.