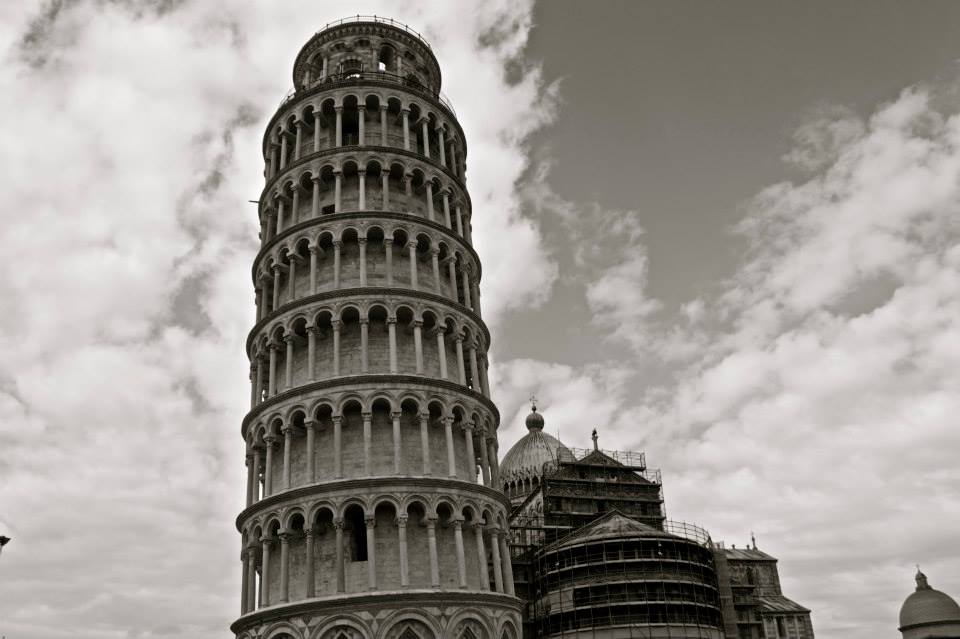 In the fall of 2013, Steph and I visited Florence, Italy.  We took in the sites and visited our oldest daughter, Mariah.  We had a fantastic week and I left with some valuable life lessons.  Here is one of those lessons.
Back in the day bell towers were built all over Italy.  It seems that every sizable city has one.   I'm as much a fan of bell towers as the next guy, but once you have seen a few, it's time to move on.  Pisa was destined to be just another city with another bell tower.   That is, until a mistake turned the city into one of the most sought after places in the world.  Failure became her success.
The tower itself began to lean in 1178, after the second floor construction began.  It soon became evident that the tower was a dismal failure.  Pisa was destined to be the laughing stock of much of Italy.  But failure became success.
The exact designer and builder of the tower is debated.  Regardless of who it is, can you imagine what it would have been like to build a failing tower?  Little did this man know that what he thought was failure was actually success. Sometimes our failures can turn into great success.
The Bible states, And we know that in all things God works for the good of those who love him, who have been called according to his purpose. – Romans 8:28.
What you see as failure, God may be using as the first chapter of a success story.  Released from your job and feeling like a failure?  It could be the first step to success.  Is your marriage failing, to the point where you have to get help?  It could be the first step to success.  Your career leaning like the tower of Pisa? Chin up, he may be using what you think as failure as the first step toward success. We don't always see the big picture.
Trust in the Father. You see a falling tower.  He sees a future of success.