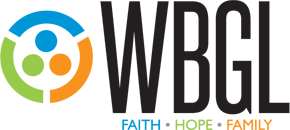 I am excited to announce a new partnership with WBGL Radio.  Beginning February 27, 2016 Scot's Daily Word will air two to three times per day on WBGL.  That means that not only will you get some great Christian music, you will also have a chance to catch a word that will encourage you along the way.
WBGL has consistently offers various programming which encourage people in their walk with Christ. I am honored to partner with them and pray that Scot's Daily Word will help others to take a step closer to Christ.
If you are as excited as I am about this opportunity, give them a shout and say thanks!