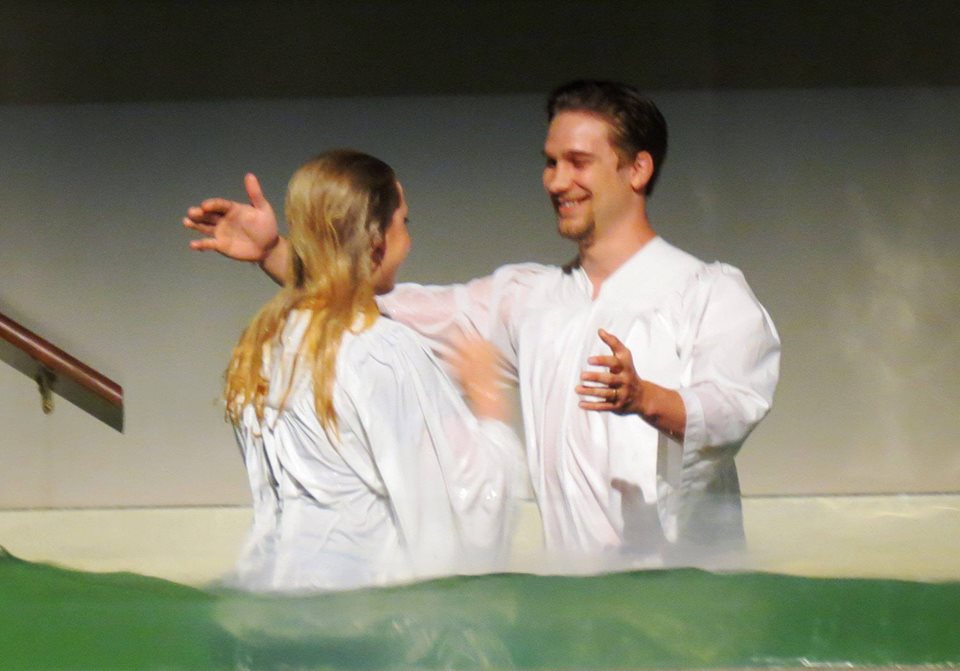 I'm not going to lie.  Following Jesus is no picnic.  Some days I think "Man, I am having a ball."  Other days the frustrations are, well, frustrating.  However, there are moments like the one above.  It reminds me that the greatest joy in the world is seeing people who come close to Christ lead others close to Christ.
Meet Paul.  Not long ago he became a baptized follower of Christ.  His little sister, Mari, pulled up a chair and got a front row seat to his new life. Would big brother actually live out this faith thing?  Would the spiritual hype wear off?  Would the fire fade away?  Evidently not.  A few weeks ago at Maryland Community Church, Paul jumped into the water with Mari.  The baptized became the baptizer.
That. Fires. Me. Up.
Welcome Mari.  Someone just pulled up a chair to your life.  Let's keep this thing going.